Our goal is to spark your passion, change your perspective and push your limits!
INNOVATE DANCE is deeply committed to furthering quality dance education, and this aim is reflected in each aspect of the program. We have selected an elite faculty, planned a curriculum that is challenging both technically & artistically, and have created original, cutting-edge choreography.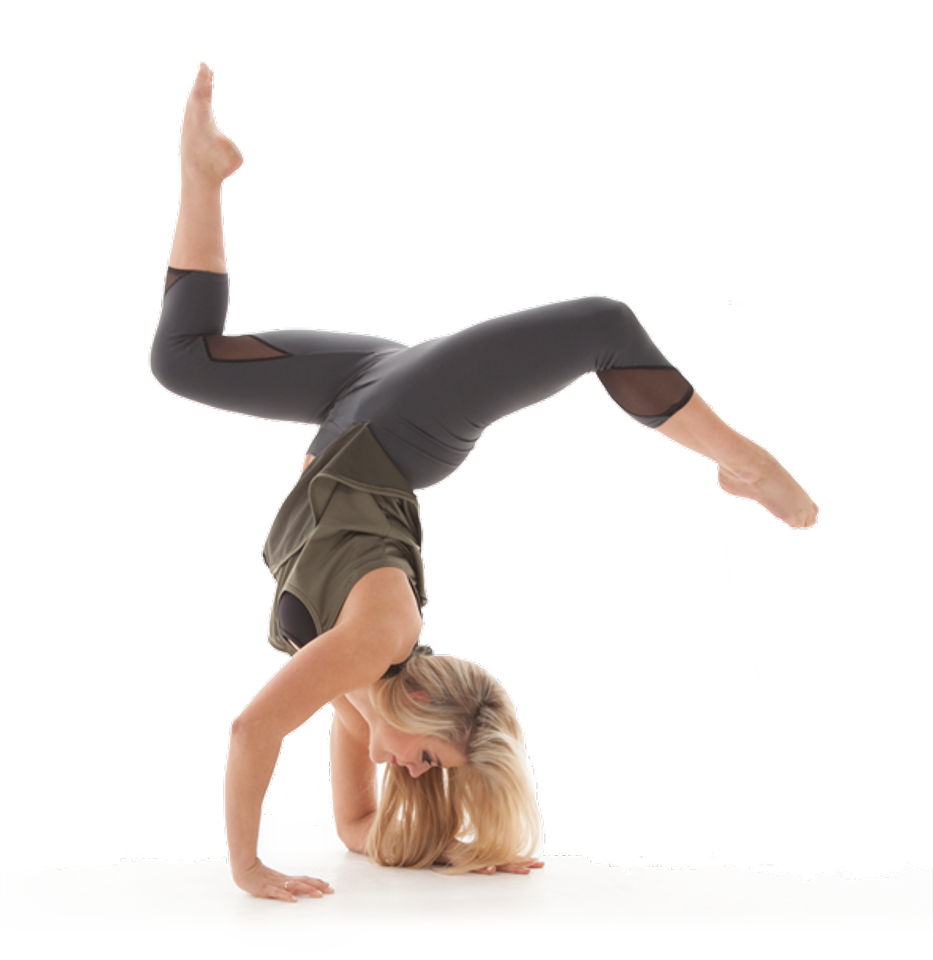 Karl Mundt and his INNOVATE staff are truly a joy to watch teach! Their charisma and passion is so contagious, you could tell it impacted our dancers by looking at their smiling faces and the heightened intensity of attacking their routines – from the youngest petites all the way up to the graduating seniors. The material they brought to us was unique and challenging, yet attainable for the dancers so they felt a sense of pride and accomplishment when the intensive was over! We cannot wait to see what they come up with next!.
Julie Malinosky
Competitive Dance Instructor
Center Stage Dance Studio
Savage, MN
I LOVED having Karl and the INNOVATE staff come in and work with my team. "Innovate" definitely describes the experience. From innovative stretches and conditioning exercises specifically designed for dancers, I felt that I walked away with a tremendous amount of tools to help better prepare my team. The combinations and skills were extremely impressive, but the most rewarding part was how Innovate inspired the dancers to push beyond what they think is possible. My team left the clinic feeling challenged, driven and as though they could accomplish anything. With Innovate, the movement is unbelievable; however, it is the mental "innovation" and teaching that sets Karl and his staff apart from the competition.
Amber Jackson
University of Minnesota Dance Team Coach
(Ten-Time National Champions & Two-Time World Champions)
For our team, INNOVATE Dance Workshops is the highlight of our summer! The routines and combinations are extremely challenging and push my dancers to step out of their comfort zones. At the same time, the staff is incredibly inspiring and motivating."
Melissa Nicolas
Mounds View Viewettes Dance Coach
I think Karl and Rachel's choreography speaks for itself. It is unique and relevant- they have the best understanding of how to use music and how to utilize our team's strengths by making sure the movement compliments their bodies and the team as a whole. What I appreciate most about working with them is their investment- they truly care about us and put their heart and soul into each routine. I know we will not see "our" choreography on another team because they have the talent and passion toward making each piece unique. The growth of our program over the past five years is in large-part due to their choreography and passion toward preparing our team for competition. We will work with them as long as possible!
Alysia Anderson-Ulfers
University of St. Thomas Coach
(Five-Time National Champions)
St. Paul, Minnesota
Karl is one of the most talented instructors and choreographers I have ever worked with. He brings true passion to each and every moment of the experience he offers; from working in the classroom to sending the dancers onto the performance floor. He is committed to his work in every way. In this world of competitive dance markets, he has proven his success time after time with dancers of all ages and levels. He is inspiring to his students because of his vast knowledge of dance, his innovative choreography and his extremely talented way of pulling emotion out of today's dancers.
Tracy Standal
Dance Warehouse
Owner/Director
Bienelde St Margret Dance Team
Head Coach
Karl's incredibly original choreography was the jump start our program needed to get us back on track towards winning another national title. He and Rachel's creativity, energy, supportive teaching style and commitment to our routines motivated our dancers and program to an entirely different level.
Teri Rowe
Head Coach
Eastern Washington Elite Dance Team
INNOVATE's expertise really helped my team with technique, style and overall self-confidence. Their workshops energized our team and pushed them to a whole new level. We are better for having worked with Innovative dance.
Nicole Bergene
Irondale Dance Coach
Having INNOVATE conduct a workshop for our team was a terrific, inspiring way to kick off our season. The material Karl and staff shared was original, challenging and perfectly suited to our team's wants and needs. They brought fresh ideas for everything from conditioning to skills and we appreciated the sharing of exclusive material, created specifically for us.
Jill Leste
Co-Head Coach
Maple Grove Dance Team (Four-Time MN Jazz State Champions)
Maple Grove MN
Karl has made a remarkable impact on my team. Through his intensity, attention to detail and passion in his delivery, he has inspired dancers to grow well beyond their perceived potential. He demands the best and delivers nothing but the best!
Anna Itman
Eden Prairie HS Pom Squad
7 –time National Champions